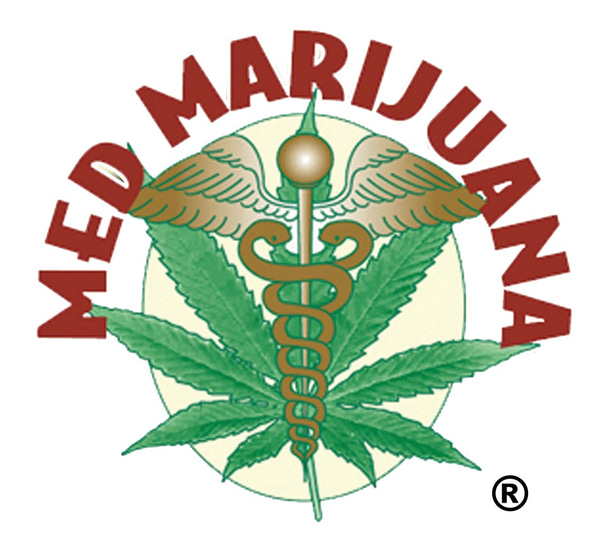 Med Marijuana Dog & Cat Testimonials
My furbaby Lola has been seizure free since starting her on the Medi-Paws oil almost 2 months ago! Joey K., AB
Thank you both again for helping us ALL regain our quality of life. The products are amazing and I am proud to keep giving referrals to you. They are life changing products for myself and Twig, and hopefully everyone else that uses it too! Truly have made such a difference to quality of life for myself and so many others ..... never want to be without! Lorna F., AB
Seven years ago I adopted a 4yr old cat by the name of Elvis, from the Ontario Humane Society. While in the shelter (although a vaccinated cat surrendered to the shelter by his owners) he contracted feline viral rhinotracheitis and within three days of coming home he had developed full blown pnuemonia. It took several months of veterinary care and antibiotics, but Elvis recovered fully. However, he was left with a chronic upper respiratory weakness and has small flare ups from time to time. A year and a half ago, Elvis succumbed to another full blown attack of FVR – He went missing for five days and some local children found him and brought him home…close to death. The vet treated him initially but then recommended that I euthanize him because she said he wasn't going to recover and had developed liver failure from not eating while being too sick to do so. I went to visit him to say goodbye and elected to bring him home…"at least for a day". Having had 14yrs past experience, working in the veterinary field, I knew in my heart that he didn't have liver failure yet, but rather, had "fatty liver" from anorexia. And I knew that I could get him to eat again and turn the corner back to health. But what to do about this chronic infection that was threatening his life? Sure, antibiotics would clear up this attack, and they did, and he did recover … but he can't take antibiotics for the rest of his life, and I worried about when the next flare up would be, how severe would it be, and could he survive another serious attack. That's when I heard about Medi-Paws®. A friend heard an interview on CBC Radio and ordered some Medi-Paws® for her cats who also have chronic upper respiratory problems, and she told me about it. I immediately ordered some for Elvis. To make a long story short, Elvis is still with me a year and a half after his near death experience with FVR, and despite the vet declaring that he would not survive and should be euthanized. He just celebrated his 11th birthday on December 22, 2004. Medi-Paws® has kept the chronic upper respiratory infection under control. Elvis no longer sneezes constantly or suffers from the ongoing congestion that used to be a normal part of his life. He isn't just 'surviving' either, he looks great and he feels great. So great in fact, that he has returned to his career as a 'working cat' Just yesterday he worked on a television show! Thank You Medi-Paws®!!! Jacqueline P., Canadian Animal, Actors & Casting
After reading your article about Ginger & her issues resulting from her hip dysplasia I had to write you to tell you about Medi Paws!!! My male Shepherd/wolf/husky was also born with hip dysplasia. We discovered it when he was approx 18 months old. He had a denervation of the hip joint shortly after but that only helped so much. By the time he was 6 he was on the max dose of Meloxicam. While other treatments such as acupuncture & chiropractic adjustments helped, I couldn't afford to continue with any of them. In the fall of 2014 I started him on Medi Paws. A friend had jokingly said one day "did you know there was Marijuana for dogs?". Within less than 6 hours, the same dog who had been having trouble getting off floor cushions, was not only doing that with ease but also started playing with his younger sister! The change was so clear there was no way to doubt the effects!!! To this day he, and his two sisters who each have joint troubles of their own, continue on the Medi Paws. The anti-inflammatory effects along with all the other amazing benefits will be part of their daily lives as is the food they are fed! Ranger (my boy) will be 8 this year and he continues to great on just the Medi Paws still! Medi Paws is such a complete nutrient & vitamin rich oil that there is no need for some other supplements anymore! Especially fish oil! And there is no fishy breath or oily coat! The basic fabulousness of a hemp seed oil which, for my boy whose hips & knees have no cartilage in them, is giving him the full, fun & fantastic life he so deserves! Wendy Schwartz
I just want to give you an update on my little Doxie Mindy who if you remember has disc disease. She's been on Medi-Paws for almost a month now and is doing great. I also give it to my 8year old Yorkie. It has made a remarkable difference in my dogs which I'm so grateful for. Like so many pet owners my dogs mean the world to me. I intend to keep using Medi-Paws, I feel that they can only get better and better. Gratefully, Louise C From PA
After 5 days Dakota is FINALLY going up and down the steps again something she has not been able to do for the past few weeks. Since giving her the Medi-Paws, I noticed her beside my bed this morning and it brought happy tears to my eyes. Thanks again, Amanda L., Nova Scotia
MIGHTY MASON UPDATE: Kim Taylor just posted this about Mighty Mason: A little update on mason he has been out of the wheel chair for two weeks now. Fully able to walk trot and (short distance) run. He hops up on the bed at night no problem. I have increased his dosage to two tablespoons per day that seemed to take him completely out of the wheels. So happy that his tail never stops wagging (even in his sleep). It's hard to believe but 6 months ago he couldn't stand up on his own and was losing the ability to cope with stairs and the dog door. It's like he was given back three years of his life. He's so happy and so are we! Mason is 115 lbs. Was 130 only 6 months ago but now that he can walk. Trot. And play he has lost weight and the wasting in his lame leg now has increased muscle mass. (He was unable to bare weight on his back leg so the muscle contracted) we have tried many different treatments. But Medi-Paws works!
4 months later with Medi-Paws: Mighty Mason Update: Kim Taylor A little history on mighty mason the black lab from Sundre ab. Mason is 7 years old. He has suffered with epilepsy since he turned 2 yrs Hot spots are also a problem as well as in the last year cloudy eyes and very dry skin and brittle nails. Not to mention hip. Spine and leg issues from a cluster seizure he had at age 5. Mason could barely walk much less stand so we bought him a wheelchair along with that we started him on medi paws (1-1/2 tbsp daily) he is 120 lbs of love … With in the first week we saw a difference he was starting to go up and down stairs. He wasn't able to go thru his dog door without dragging his legs thru. All that has changed for the better. Within three weeks his eyes became clear. Three of four huge hot spots completely cleared up and The last is nearly gone with no more in site! Before Medi-Paws he was unable to stand up by himself he now has the get up and go attitude even trotting along … We haven't seen him trot for over two years. He is more alert. More playful. Able to leave his wheels at home every other day. He was taking two cartrophen shots a month he has now been reduced to one shot in the next few months we will wean him completely off the cartrophen He was dependent on metacam for pain relief usually every two to three days he no longer requires it. At best we give it to him once a month if he has a very bad day. If your considering this product all I can say is don't wait one more day. Get your furbaby on this product – you will be amazed ! It also gave his dull hair a makeover he shines and no longer has dry skin. There are so many benefits to this product I will keep our boy on it till the end (by the looks of it he will be with us much longer than we ever dreamed possible.
This is our Dog Marley. She is 10 years young … Thanks to Medi-Paws & Medi Munchies. We started giving Marley Medi-Paws & Medi Munchies after she injured her back. Marley had a hard time walking so we were carrying her everywhere in the house, and she couldn't go outside on her own. We ordered some Medi-Paws & Medi-Munchies and within 1 week Marley was walking on her own again! Within 2 weeks Marley was bouncing around the house, going outside on her own & playing with her favorite stuffy. Words can't express how happy we are to have our Furry Family Member Marley back to her happy playful self. We are now a complete Med-Marijuana Family. Eunice, Larry & Marley
My name is Christina Crane and I'd like to share two of my experiences with your products. First of all, I was recently in my hometown of St. John's Newfoundland to see my terminally ill mother. She was diagnosed with lung cancer (2013) that had metastasized from her previous cervical cancer (2009). My mom had refused conventional medicine this time around and had chosen to go alternative. She had advanced in recent weeks and had a secondary lesion form on her left arm that grew in 3 weeks from the size of a marble to a golf ball. My aunt had run into a lovely woman from her hometown that told us about your capsules, so in absolute desperation, we bought some for my mom. While her cancer isn't going away, the doctors noticed the massive secondary lesion on her arm is shrinking and appears to be going away! We were amazed! She was only on it for 9 days to see this happen. While we don't know what's going on inside, it's nice to see some of the physical discomforts going away. My other experience relates to my dog Fergus. While looking at the pamphlets my aunt showed me, I noticed your company sold oil for cats and dogs. My dog Fergus has an awful skin issue which leaves him scratching at his face so much, he leaves it raw and is missing some fur. We've tried prednisone and a variety of creams and prescription dog food. I figured why not buy a bottle as well, just to see what happens. In a week we've noticed he barely ever scratches! His scratching went from non-stop to very little! We are amazed! We just ordered 3 more bottles. Thanks so much for your time and for making this awesome product available! Christina Crane Hamilton, Ontario (Formerly from Newfoundland)
My German Shepherd, Mickey woke up screaming and not wanting to move his legs. We picked him up, moved him to a standing position, legs stiff and unmoving. Our mobile vet came quickly to get relief. The next day he had extensive X-rays to find severe arthritis with stenosis between his hips. A rapid downhill spiral, while we tried meds, acupuncture, supplements, more meds, cold laser therapy, swimming. He continued wasting before our eyes and the pain caused …him to scream when he got up, so he tried less and less to even move. We found Medi Paws in February 2015, received it on a Friday. Due to a sensitive stomach we gave him 1/3 dose. By the following Monday, he was getting up with no pain and no screams. We take our pups up into the woods to run and play where he ran, played with the pack. Picking up sticks, shaking his head, running, jumping, being squirrelly, amazingly acting like a two-year-old! To say we are thrilled going from discussions of when are we going let him go, how selfish are we going to be, how much more time will we have with him to constantly, with wonder, talking about how incredible his turn around has been! He's playful, healthy, his coat is incredible, muscle mass has returned to normal, he gets up easily and moves like a youngster. Mickey had had a continual crusty nose for months with no resolution that is gone now. All this in less than a month. Our boy is back!!! I wish I had videos of before and after, as the results have been totally incredible. Yes, he still has arthritis and stenosis, yes his hind legs still cross when he stands sometimes, but his quality of life and pain level have dramatically changed. Literally we have gone from death to life, and abundant life. Diane G.
I thought we would be facing the "dreaded decision " because of her level of pain was not able to be well managed, the meds were making her very sick and she was suffering badly. Now she is back to being her bratty self lol and I LOVE it!!! Medi Paws is giving her comfort, controlling the swelling and energy like her young self! She hasn't had pain meds in at least 6 weeks!!! No more grumping at the kids or other dogs because she appears no longer sore! She is racing up and down the stairs (a big no no but you can't stop her now!) It's been awesome! Marina K, AB
‪Jason G Update: I have a 14 month old Cane Corso mix that was a runt…. emaciated and you could see dysplasia in rear hips as he was 4.8 lbs at 10 weeks, his sister was 11 lbs at the time…. his hips got worse and worse as time went on……about 2 months ago ‪Karen Miller Schaffer contacted me and wanted me to try Medi-paws…… I did, and within a few days you could see the difference in his spunkiness and comfort level…..after having him on the meds for a couple weeks everything seemed fine…. However, just before Christmas I relocated and the one thing I forgot was Kane's meds...after a week, Kane was having a VERY hard time getting up from the laying position, I couldn't move his legs around without painful yelping, it was hard to get him to go outside (fear of slipping on ice I'm presuming), and he got a very nasty attitude…. I got his meds sent to me and within 2-3 days Kane was running and romping in the snow, became very active (even inside), was eating better, and as a whole became this wonderful, loving dog... We were considering putting him down to save him from the pain and agony, but it was suddenly gone…this product has changed Kane's life as well as mine…I thought I was gonna lose my buddy, but now we can "enjoy" our lives together…. I can't tell enough people about this product. …it is worth the money tenfold. …please, at least try the product. …clearly, it can't fix or heal everything but I never thought I'd see Kane run, play, and truly enjoy his life the way I see him today…Thank you, Karen Miller Schaffer for introducing this product to us, it has literally been a lifesaver!!!!
My girl "Diva" a black poodle a little over 10 years old was beginning to feel and act her age. On day one after adding your miraculous Medi-Paws to her diet she ran ahead of me on our daily walk through the forest. Diva's feeling so good!!!!She's never done that before. Diva's joints are more limber now and her energy level has increased two-folds! Diva loves her Medi-Paws. She'll stand by the fridge anxiously awaiting her daily supplement. Thank you, so happy, Medi-Paws is available for our most beloved family members. Dr. Massey, Alberta
I am thrilled with the results of Medi Paws Plus in just 10 short days. My 9-year-old German Shepard has stopped shedding, has no more "hot spots", and runs and jumps like he is 2 again. Thank you thank you thank you!!! R.Scherger, Alberta
I was first introduced to MediPaws by my hairdresser who had purchased it to assist her 16 year old cat. The change in her cat once he started using it was quite striking, going from a cat who didn't do much else but sleep, to greeting me at the door. I wasn't convinced myself that MediPaws did much for my dog, Daisy, until I ran out and then I noticed quite a difference in her behaviour. She was once again scratching and her rash returned worse than ever. MediPaws reduced her rash and calmed her. So now I am in the process of purchasing some more of this wonderful product. Sheila de Jong, Winnipeg, Manitoba
Hi my name is Jax, I'm a 9-year-old silky terr. When I was young I got hit by a car, which caused me to have really bad arthritis in my knee as I got older, I could not walk on my back leg for 6 months without crying in pain or without having my mom's help. My mom's friend called and introduced her to Medi-Paws. My mom then got off the phone and called Melanie Stephens who was a big help to us by telling my mom what was best for me to help me get better. I started to take Medi-Paws and after three days my mom noticed that the pain was slaking off because my vibration in my leg was gone. Now after three weeks of taking Medi-paws I am finally able to walk on my four legs and not only my three legs. Thanks so much to Medi-Paws and Melanie Stephens for all your help to make me better, I feel much better than I did; now I don't have to bug my mom.
Bandit, Papillon, is now 15.11 years. He was diagnosed with renal failure in May 2012. I was devastated!!! Bandit was always an active happy healthy boy He earned several titles in both competition dog obedience and agility. He was fit and active and loved life. Bandit had stopped eating due to the toxicity caused by renal failure. I was feeding him from a syringe. He was weak and lethargic and I feared the worst. In talking to my sister, I was told that a friend of hers was using legal medical marijuana for his medical problems and it was giving him an appetite and a will to go on. I searched the internet and found Medi-Paws®. After the first dose, Bandit ate the prescribed kidney diet on his own, not much at first but it was a start. Within 2 days, I saw his energy returning and his eating increase. After a week, he was well on his way to being the happy, active senior he was before the renal failure. Renal failure treatment requires that the dog remain on the prescribed diet with few variations but because Bandit was doing so well, we let him have some extra treats. We saw the relapse coming and with the Medi-paws on board and stopping his extra treats, the relapse was only temporary. Today, Bandit eats heartily, goes for his runs, barks and plays in his senior way. He is a very special boy, who in my opinion, deserves to be the Medi-Paws® mascot. Ricki Abrams, Stouffville, On
My name is Karen. My dog Nakita is doing so well on the Medi-Paws® that I decided to try the Med Marijuana®. I've had three knee surgeries, broken ankle and toes and lots of arthritis. I work as a server in a very busy restaurant, and at 51 years old it starts to take its toll. I would come home from work, my knee would be inflamed, everything hurt. Not anymore, after one month I'm almost pain free, after three months I joined a gym and started working out three times a week. I've not felt comfortable enough in the last 10 years to do this. I can't begin to tell you how much better it feels. Now I know how my dog feels. Thanks so much,Karen
I was having major pain in my thumbs, especially in the base. It was so sore at the end of the day that I thought I was going to have to curtail my job as much as I could. I started taking Medi Paws (there were no people products at that time that I knew of) and within 3 days the pain was gone! It was amazing! I was again able to do my job. I have 5 dogs in my house, most of them rescues. The largest dog was getting growths on his legs and they were getting bigger and bigger. My little Shih Tzu not only was developing cataracts but was getting a film on the top of his eyes too. I started giving all the dogs Medi Paws and within a few weeks I noticed that the growths had decreased in size to about half of what they were and the Shih Tzu had lost the film on the top of his eyes. What a nice improvement! One of my small dogs had an accident and her eye popped out. We rushed her to the vet and she was put under and the vet replaced her eye and sewed it up for a few weeks. The vet was amazed after the stitches were out that it was the best looking eye replacement that she had ever done! I'm sure that this was the result of the Medi Paws that she had in her food every day! I also have birds. One of my budgies was not doing well and he was cramming himself underneath the food dishes near the bottom of the cage. I expected him to die because birds usually hide their illness until it's too late. He was on the bottom of the cage looking miserable for 2 days. Finally, I thought I'll try him on a bit of Medi Paws, at this point I thought I have nothing to lose. I picked him up and put one drop of Medi Paws into his little beak and replaced him on the bottom of the cage. I checked on him about 15 to 20 minutes later and there he was back on his perch at the top of the cage!!!!!! It was like a miracle! He is eating and back to his normal happy self. Many thanks to Medi Paws for all the ways it has helped me in my life. Thanks, Peggy Heigh, SK
My name is Nakita. I'm a thirteen-year-old Shepard-Husky mix. During the summer of 2010 I started having problems with arthritis in my paws and hips. I couldn't get comfortable to sleep, I couldn't get up the stairs or on the couch. I just had so much pain. My mom put me on Medi-Paws and within days I was able to sleep and after a week I was able to get up the stairs and onto the couch. I'm back playing with my toys and going for short walks. My mom used to vacuum everyday and now she does it once a week. My eyes use to drip all the time, not anymore. The Medi-Paws makes me feel a lot more comfortable in my old age. Thanks. Big Dog Kisses, Nakita
Our five-year old Pomeranian, Abby, began losing her hair in June, 2003. A number of medications were administered in an attempt to re-grow her hair. None were effective and, in fact, Abby continued to lose her hair in alarming amounts. We placed her on Medi-Paws® in October, 2003, and within two weeks, her hair loss stopped. Four months later, Abby has a full coat of thick hair. Thanks Medi-Paws®! Francis and Rosemarie, Moose Jaw, Saskatchewan
Pugsley is an elderly pug who apart from being pretty much deaf and blind has been obviously troubled recently with stiffness in the joints. Pugs are not great walkers but even so it was becoming tough to get her on the move. Medi-Paws® in only about a month has brought about quite an objective improvement in her quality of life. She is bright eyed and alert and her coat is now improving. Mainly though it's that she is much more active and wants to walk again and sniff all the mysteries that dogs love to pursue. I perhaps need not add that it pleases me immensely that her declining years may have been lightened by regular use of Medi-Paws®. Thanks so much, Geoffry R., Halifax, NS
We have had our dog "Hunter" (a Rott/Shepard cross) on Medi-Paws® since June 20/04,and we have already noticed a difference in him. While walking with my husband one winter morning, they both slipped on the ice and fell. Hunter tore ligaments in his knee on the Rt. hind leg. The Vet put him on anti-inflammatory's. They did nothing. They then suggested that he have surgery. On April 29/03 he had his surgery. Once he was through his convalescence period and began walking again, we noticed he started limping again. We thought either the rod or the pins were dislodged. After a few x-rays, the Vet told us everything was in place, but, he suspected torn cartilage. Once again on May 18/04, he was operated on to repair the torn cartilage. The Vet then suggested that we put him on Glucosamine Sulfate pills because he also has arthritis in his hip. Instead, we decided to try the Medi-Paws®. He does not limp anymore, in fact, you wouldn't even know that he had surgery, to look at him. We even had the man that baths him, ask us what we were doing because his coat is shinier and softer, and a neighbor lady (who has dogs) asked us the same thing because she noticed his coat was shinier. Connie, Saskatchewan
Some testimonial excerpts provided with permission from Stephen Healthy Agency Inc.