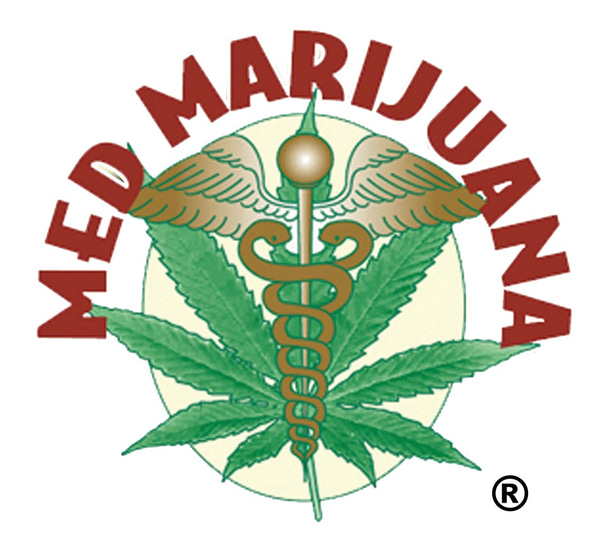 (Acumullit Product Lifestyle)
May Be Beneficial for Humans and Animals of All Ages
ACUMULLIT SA®
Negative-Ion Rapid DNA Drops
The only patented "Negative-Ion Plant DNA" technology of this kind in the world for health and wellness supplements.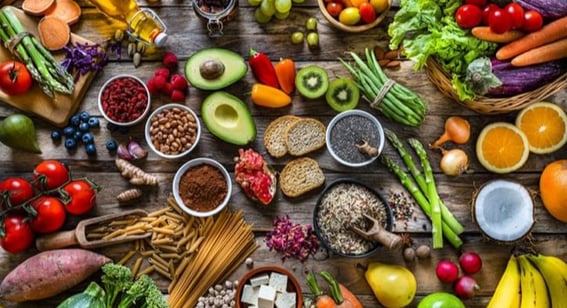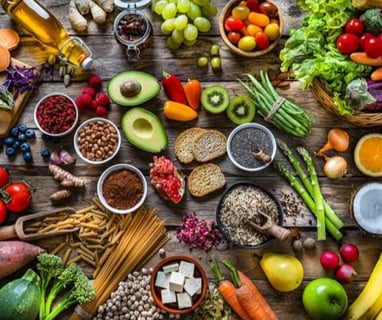 Published in the World Journal of Pharmaceutical and Medical Research
It may be easy to overlook these Rapid DNA drops because the packaging is pretty, and the product is a delicious candy. But don't overlook them! They are potent plant DNA lozenges that might just surprise you.
Because Rapid DNA Drops consist of the DNA Genetic Codes of 80+ of the best health-supporting, synergistic botanicals in the world, this transfer of information/instructions to our DNA via the plant DNA is unlike any other product available. In fact, these amazing drops hold the only patented technology of this kind in the world.
And so far, 8 out of 15 of our products have Doctor Peer-Reviewed Research White Papers which have been published in the World Journal of Pharmaceutical and Medical Research, proving their efficacy. This is huge, and we can't wait for the others to be published. If you would like more information, please contact us. We have videos and research documents we can email or text you.
Phone/Text: 403-934-3531
Email: EndeavourMoreLiving@gmail.com
Please note: These products and the information provided are not intended to diagnose, treat, cure, or prevent any disease.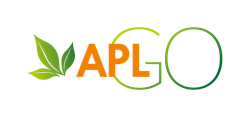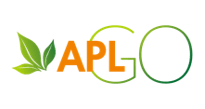 Patented with the world's only "Negative-Ion Plant DNA" technology

Embedded with botanical DNA that human DNA instantly recognizes/utilizes

Quick, convenient, and delicious - great for children and seniors

Highly concentrated with over 80 superfoods and 1000 phytonutrients

Super charged with negative ions (anions) to combat positive-ion poisoning

DNA repairing and protecting, and they accelerate healing

Anti-inflammatory, mood balancing, and energy enhancing

Appetite suppressants, due to their nutritional potency

Allergen-free, gluten-free, dairy-free, nut-free, and vegan

100% natural, non-GMO, potent plant-based micronutrition

100% bioavailable/instantly absorbed into bloodstream via mucosa

Beneficial for pets too - just dissolve and add to their water bowl or food

6 calories and approx. 1.3-1.7 grams of all-natural sugar per drop

An enjoyable delivery system over pills, capsules, powders, liquids & juices

An alternative that eliminates supplement waste (aka expensive urine)

ISO Certified

Kosher Certified

Halal Certified

Backed by nearly 30 certificates of validation & declarations of conformity

Better than organic! Because of the Acumullit SA technology, we are not digesting the fleshy part of the botanical which is the part that absorbs the chemicals—only the DNA of the botanicals that is embedded in the drops is digested


3-Minute Introduction Video


For more information or to order,
please click on our direct APLGO website:
https://aplgo.com/j/731385/
or contact us at:
Phone/Text: 1-403-934-3531
Email: EndeavourMoreLiving@gmail.com
Don't pay retail pricing!
Wholesale prices are available online with a $25.00 US membership.
Negative-Ion Rapid DNA Drops
15 Different Drops Offering 15 Different Health Experiences
The DNA of the ingredient botanicals are specifically combined for ultimate synergistic benefits and may support the following:
ALT – Lung Support, Allergies, Improved Breathing, Decongestant, Environmental Defense, Immunity, Microvascular Support, Wellbeing

BRN – Brain Health, Focus, Concentration, Memory, Mental Clarity, Cognitive Function, Mental Performance, Alertness
BTY – Beauty, Wrinkle Reduction, Collagen Support, Skin, Hair & Nail Repair, Immunity, Cellular Renewal, Free Radical Defense, Skin Texture, Brightness & Elasticity, Support for Skin Around the Eyes
GRW – Immunity System Support, Vitality, Hair, Nail & Eye Support, Metabolic Balance, Mood Enhancement, Wellbeing
GTS – Power-Up Energy, Strength, Physical & Mental Stamina, Vitality, Pre-Workout Support, Balanced Metabolism, Cellular Energy, Mood Enhancement, Endurance
HPR – Detoxification & Cleansing Processes, Toxin Neutralization & Elimination
HRT – Heart & Circulatory Support, Cellular Defenses, Blood Pressure
ICE – Heartburn, Nausea, Digestion, Upset Stomach, Immunity Support, Normal Digestive Regularity, Healthy Intestinal Flora, Gastroesophageal Response
MLS – Multi-Spectrum Gut Health, Microbial Balance, Improved Digestion, Healthy Gut Biome, Mood Stabilization, Vitality & Renewal

NRM – Metabolism, Blood Sugar Regulation and Insulin Response, Fatigue Assistance
PWR MEN – Men's Vitality, Prostate Health, Urinary System Response Health, Libido, Energy & Mood Enhancement, Active Male Lifestyle Support

PWR WOMEN – Women's Vitality, Hormone Balance, Adrenals, Libido, Energy & Mood Enhancement, Physical Wellbeing During Normal Aging
RLX – Wind Down Relaxation, Mental Calmness, Improved Sleep Patterns, Stress & Anxiety Reduction, Emotional Wellbeing

SLD – Inflammation & Pain Assistance, Joint & Mobility Support, Exertion Recovery, Improved Flexibility, Bone Health
STP – General Pain, Headache Relief, Soothe Nervous Tension, Maintain Circulation Supporting a Youthful Appearance
Our bodies understand this transfer of the plant DNA Genetic Codes which is information/instructions that our bodies utilize where needed.
There's no other technology like it.
It's quick, delicious, and there's something for everyone!
Products Prices (CAD & US)
Wholesale vs. Retail Online Prices
30 drops per package/approximately 1 month supply
Prices may be subject to change and do not include shipping.
Daily Drops:
GRW, GTS, NRM, PWR (MEN), PWR (WOMEN), RLX, SLD, STP
CAD $ Wholesale Price $31.25 / Retail Price $62.50
US $ Wholesale Price $25.00 / Retail Price $50.00
Premier Drops:
ALT, HPR, HRT, ICE, MLS
CAD $ Wholesale Price $75.00 / Retail Price $93.75
US $ Wholesale Price $60.00 / Retail Price $75.00
Elite Drops:
BRN, BTY
CAD $ Wholesale Price $100.00 / Retail Price $125.00
US $ Wholesale Price $80.00 / Retail Price $100.00
Don't pay retail pricing! Wholesale prices are available online with a $25.00 US membership.
3 Options to Becoming a Customer:
1) Retail Customer - Pay retail prices and order as needed with no membership.
2) Prime Customer - Pay wholesale prices on all products with a $25 US membership. The only requirement is to order once per 6 months to maintain access to wholesale prices.
3) APLGO Associate - Pay wholesale prices with $25 US membership. To earn commissions, you only have to order a minimum of $50 US per month. For more information, please contact us.


Create Your Own Combo for Ultimate Benefits
Please see below for all individual products.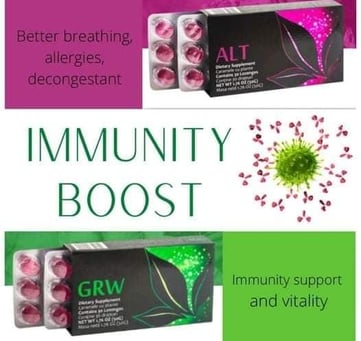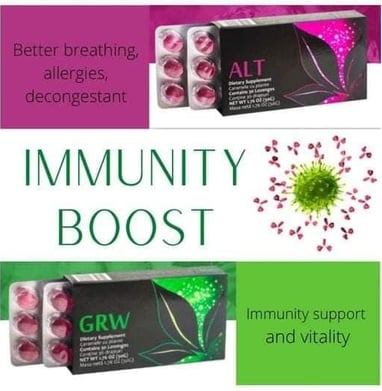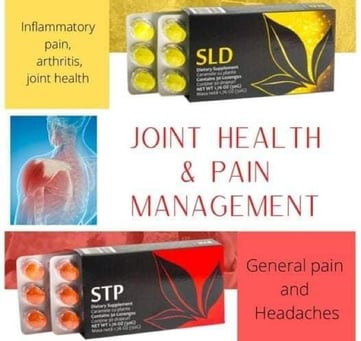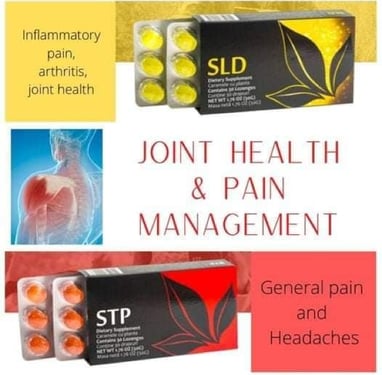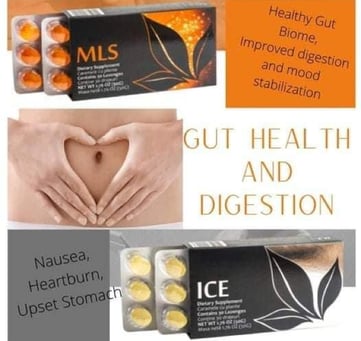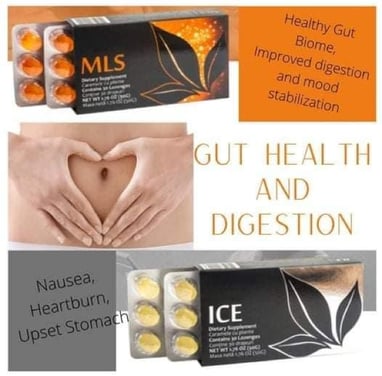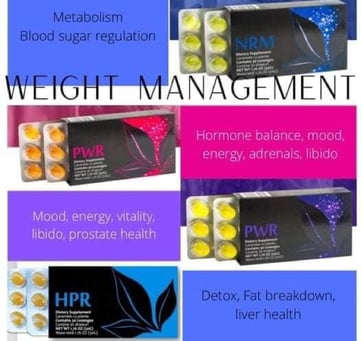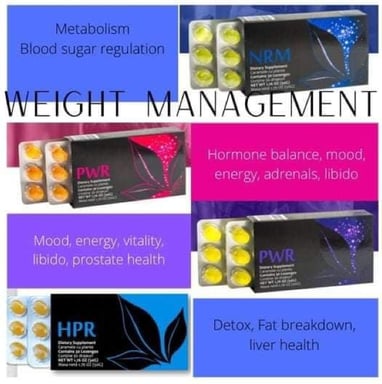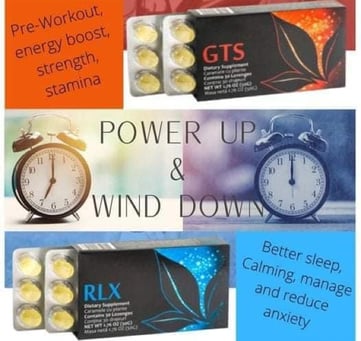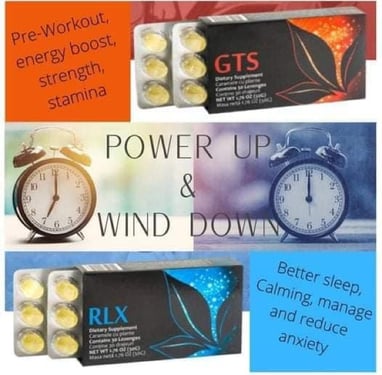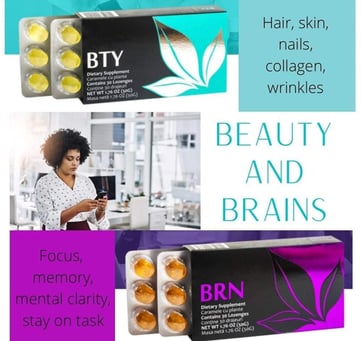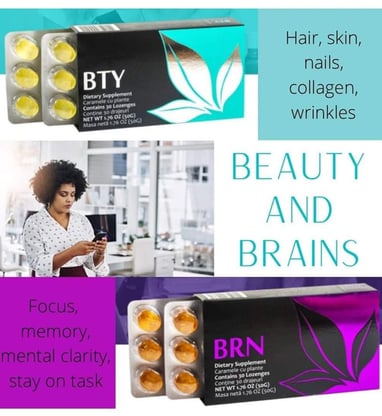 What is ACUMULLIT SA Technology?
The Acumullit SA technology allows the beneficial properties of the whole food botanical ingredients be preserved and enhanced. A state-of-the-art extraction process triggers the activation of the botanical compounds, so that nano-particles of the active compounds can be isolated without other substances in the plant.
This causes a thinning of the cellular membranes of the fruits, herbs and seeds, and a release of the botanical components like micro and macro elements, phytonutrients, bioflavonoids, and organic acids, making them more bioavailable.
The isolated particles are forming negatively charged nano elements, creating an activated mix of highly absorbable nutrients. The activated mix of preserved and enhanced whole food plant extracts is then added to a caramel mass from which the lozenge drops are made.

Why is ACUMULLIT SA so effective?
The human body is an open organic system made of material, energy and information. There are 3 Levels of Action:
Systems: This includes our bones and organs, which are dependent on acquiring essential nutrition to sustain optimal performance and to defend against undesirable entities. This also feeds a process called metabolism, which provides the energy needed to maintain our daily activities.
Energy Level: This is the total amount of communication between all parts of the body's systems. The cells of our body typically carry a healthy negative charge and are dependent on accurate intracellular communication to function. Toxins offer a damaging effect on our bodies as positive ions. However, in nature, negative ions are attracted to positive ions and literally engulf them, thereby supporting the body's natural defenses. The more damaging positive ions you are exposed to, the more damage there will be to your body. The more negative ions you have, the better your body systems will perform and defend.
Energy Source: Plants are nature's most prolific source of negative ions since they conduct the negative energy of the earth. APLGO has selected premium botanicals with valuable, science-based benefits and has sustained and rejuvenated optimal negative ion vibrancy in their botanical ingredients using the Acumullit SA — Strength Accumulation.
APLGO Drops contain components of herbs, plants, fruit, vegetables, and seeds. The DNA of the ingredient botanicals are combined for ultimate synergisic benefits, and they are full of energy and information of a positive nature. In other words, they affect all three components of the human body. There are 15 different Rapid DNA Drops. 15 drops, 15 experiences!
Common Sources of Positive-Ion (Cation) Poisoning
- The Bad Ions
Electronics - cell phones, computers, TVs, powerlines, etc.

Indoor/outdoor air pollution

Toxic chemicals and paint

Pollen

Mould

Fluorescent lighting

Carpet and upholstery

Furniture

Pet dander
Common Health Issues Caused by Positive-Ion (Cation) Poisoning
Chronic pain and inflammation

Allergies

Depression, stress, and anxiety

Sleep disorders

Mood disorders

Cognitive Disorders
Common Sources of Negative Ions (Anions)
- The Good Ions
Nature

Thunderstorms

The beach and the ocean

Waterfalls

UV rays from the sun

The mountains and trees


Did you know that lightning strikes Earth approximately 8 million times a day or 100 times per second?
How does this affect life on Earth?
Plants are super charged by lightning. Lightning helps fertilize our plants and add to their potency. However, once plants are picked, they immediately begin to lose their negative ions (the good ions). These negative ions are key to producing optimal, highly beneficial nutrients. Our cells carry a negative charge; therefore, negative ions are vital for our nutrition and health.
How are the Rapid DNA Drops Made?
Through APLGO's patented Acumullit SA technology, specific health-supporting superfood botanicals are hand picked at the peak of the season. The most biologically active substances of the botanicals are then super charged with negative ions (restoring their negative-ion energy back into the plants) while their DNA is extracted and embedded into candy-like drops. There are 15 different drops offering 15 different delicious and convenient health experiences. There are no other products in the world like this. It is truly breakthrough technology!
The Story of APLGO

Founded in November 2011 (11:11) by Sergey Kulikov, APLGO is a very established and successful health and wellness company in Europe and around the globe. Sergey and his family live in Florida and launched in the USA last year. APLGO is now in Canada, with the public launch coming in May 2022. With over a billion dollars in sales projected for this year, they are making waves in the health and wellness industry.
Currently, APLGO is working with Health Canada for Health Canada certification. With nearly 30 certificates of validation and declarations of conformity already awarded, we are excited to soon add Heath Canada's certification.
FDA Certificate
The FDA certificate confirms that our products are properly registered in the US with the FDA (Food and drug administration) and the Company has officially obtained the right to sell food supplements within the US.
It is not a one-time certification, since the FDA has ongoing clinical studies and continuously controls product quality.
Even if a product has obtained the necessary certification to be produced and sold, the certification can be withdrawn if its quality is lowered in the future. The FDA certification is recognized globally and is a guarantee of high-level quality.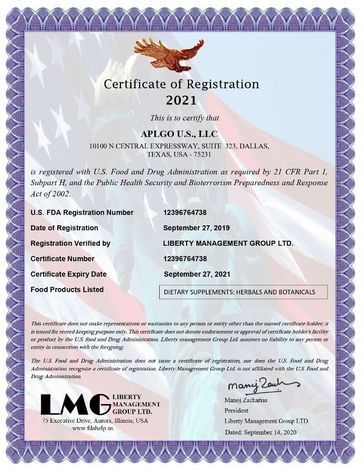 Countries where APLGO products are available:
Canada, Russia, Moldova, Germany, Romania, Khazakhtan, Kyrgyzstan, Ukraine, USA, Uzbekistan, Tadzhikistan, Turkmenistan, Canada, Bulgaria, Belarus, Turkey, Portugal, Latvia, Lithuania, France, Austria, UK, Netherlands, Hungary, The Czech Republic, Finland, Greece, Spain, Italy, Cyprus, Bermuda, Antigua and Barbuda, Haiti, Puerto Rico, Saint Martin, Saint Kitts and Nevis, Guadeloupe, Dominican Republic, Martinique, Saint Lucia, Barbados, Aruba, Belize, Guatemala, Salvador, Honduras, Panama, Jamaica, Malta, Sweden, Poland, Estonia, Belgium, Luxembourg, Slovakia, Denmark, Norway, Mexico, Peru, Brazil, Australia, Costa Rica, Panama, Ivory Coast, Togo, Ghana, Nigeria, South Africa, Philippines, Namibia, Ecuador, Colombia, Israel, Puerto Rico, Georgia, South Korea - More to come!

There are 15 different
Rapid DNA Drops.

15 Drops, 15 Experiences!


BARA HERBS
APLGO'S Reliable Raw Materials Supplier
The product that you, your family, and friends consume is made using raw materials supplied by Bara Herbs. This company's highest priority is the same as ours—delivering products of exceptional quality.⠀
Bara Herbs supplies us with plant blends that are made using technology of dry extraction. This is a modern, highly effective, productive, and eco-friendly technical process that preserves all the beneficial properties of plants, herbs and fruits.⠀
All the plant leaves, roots, flowers, and fruit are tested for quality and safety, compliance with kosher and halal standards in order to guarantee highest standards of quality and effectiveness. APLGO uses only these kinds of raw materials. Our supplier has all the necessary international quality compliance certificates, and is supplying only a restricted number of partners, thus ensuring the highest standard of quality for our ingredients. Counterfeits are impossible.⠀
While consuming our accumulated lozenge drops, remember that only thoroughly tested and examined plants and herbs are used in the manufacturing of these small but powerful drops.⠀
Every APLGO lozenge drop is made according to a unique recipe created by a professional in the field of plant raw materials for food and drinks. The Acumullit SA technology makes the product useful and effective.⠀
Every type of herb and plant used in Acumullit SA lozenge drops is unique and requires special treatment and particular methods of processing. Bara Herbs puts great effort into each and every detail when preparing raw materials for our APLGO Company, providing us with exclusive ingredients of high quality.⠀
Bara Herbs is Kashrut certified.